Improving Fuel Economy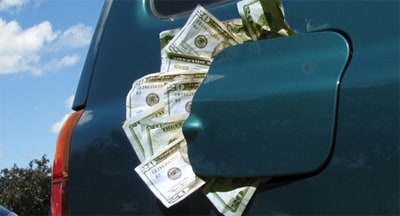 With gas prices always rising, we at Royal understand that you have concerns with fuel economy. So besides offering several "fuel efficient" vehicles in our everyday inventory, we would also like to give you some helpful tips on how to keep your money in your wallet, and away from the gas pumps.
---
Keep Your Car in Shape!
Keeping up on the maintenance of your engine can help you improve your gas mileage by as much as 4%.
Making sure that your air filters are replaced regularly can help you improve your gas mileage by as much as 10%.
Lighten your Load!
Removing any excess weight from your vehicle is another great way to save. Every additional 100 pounds that your vehicle contains can reduce your fuel economy by as much as 2%.
Stop Speeding!
Observe the speed limit; besides, most vehicles will begin becoming less fuel efficient upon reaching about 60 mph. In fact, it's safe to assume that every 5 mph you drive over 60 mph represents up to a 7% decrease in fuel economy
Watch Your Tire Pressure!
Check your pressure regularly. Keeping your tires inflated to the recommended amount can improve fuel economy by as much as 5%.
Combine Your Trips!
Starting the car from a cold engine can use more than twice the amount of fuel as starting the car from an engine that is already warmed up. Try to combine all of your errands into one longer trip.
Turn Off Your Engine!
Letting your car sit idly with the engine running is not only bad for your engine, but also for your fuel economy. If you're not going anywhere, it's better to simply turn your car off.
The A.C. Is NOT Free!
Constant air conditioner use requires your engine to use a lot of fuel. Limit this by simply rolling down your windows when driving slowly (through neighborhoods and city traffic). Once you're on the highway, however, the air conditioner is actually a better fuel saver than open windows.
Use Cruise Control!
Cruise control is great for fuel economy. Repetitive braking and acceleration wastes gross amounts of fuel, so proper use of cruise control is a helpful money saver.
Read More at: www.fueleconomy.gov