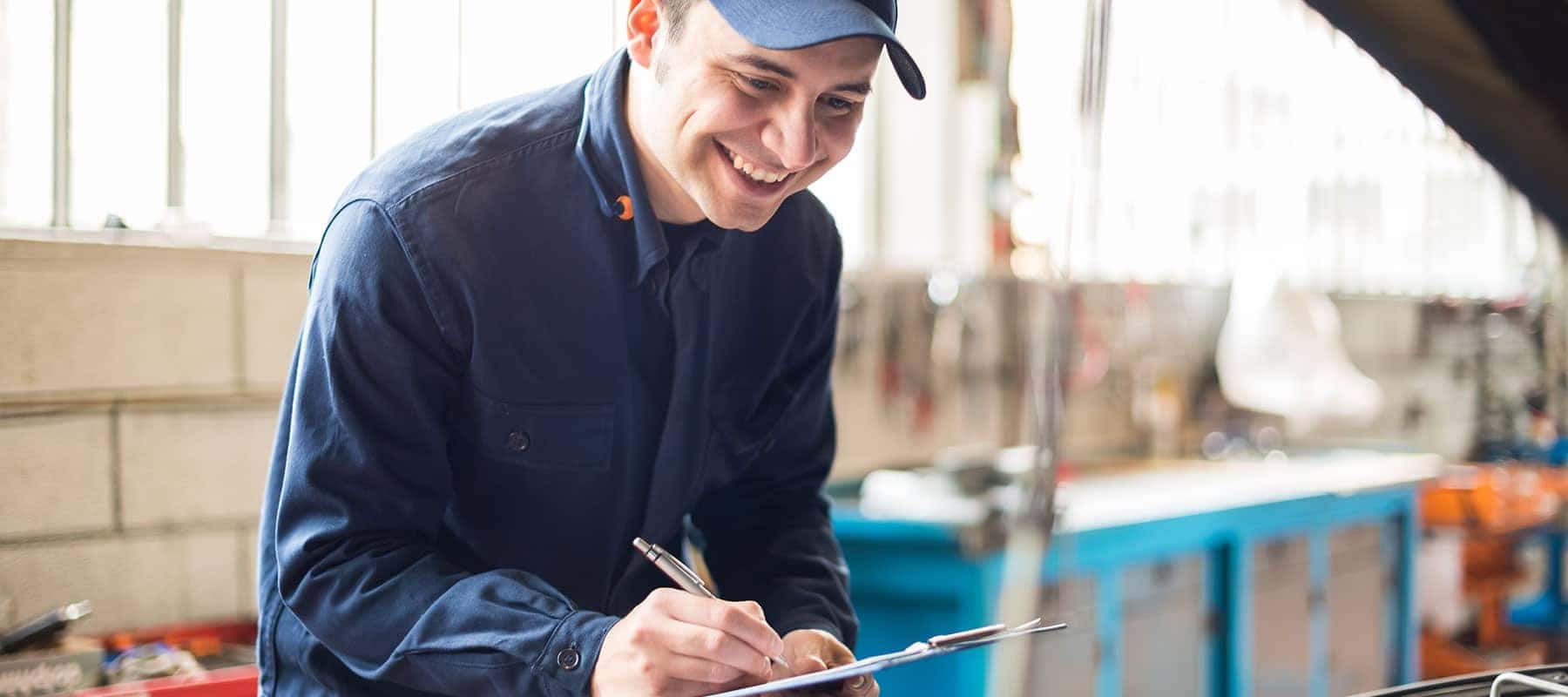 One of the first questions we hear from used car shoppers is, "What's the mileage?" It's important to know how much a pre-owned car, truck, or SUV has been driven, but the popular belief that buying a used car with over 100,000 miles on it is a risky choice, isn't necessarily true. The repair and maintenance history of the vehicle is much more important than how many miles are on the odometer. Learn more about what you should look for when shopping for a used car from the experts at Royal Automotive Group.
Used Car Mileage and Other Factors to Consider
In addition to the mileage, there are some other things you should consider when shopping for a used vehicle:
Use – A car driven 75,000 miles in stop and go traffic will show more wear and tear than a car with 75,000 highway miles. Find out about the previous owner's driving history before you buy.
Location – Vehicles from warm, dry climates often undergo less punishment than vehicles from cold, wet climates.
Condition – Before you buy, make sure to have the vehicle inspected by a certified mechanic to determine if there are any mechanical issues that will need to be addressed, and then add those repair costs into your overall budget.
Maintenance – Review the maintenance history of the vehicle. If the car hasn't been kept up to date on routine maintenance services such as oil changes, it could be a pretty good indicator that the vehicle will have costly problems down the road.
Mileage vs. Age
Conventional wisdom says that a low-mileage car is a better choice than a high-mileage car, but that isn't always the case. Other variables to take into consideration include:
A car that hasn't been driven regularly could cost more to repair, since they are more likely to develop drivetrain issues or cracking in the rubber seals and gaskets.
A car with a well-documented maintenance history is preferable to one that hasn't been taken care of.
Vehicles with low mileage will often have a premium associated with them.
A newer car with high mileage could be a better choice than an older car with low mileage, so make sure to consider all of the factors before buying.
Looking for a late-model, low-mileage car? You may want to take a look at the certified pre-owned vehicle inventory at your local Royal Automotive Group dealership.
Shop for Used Cars at Royal Automotive Group
Learn more about the difference between used vs. certified pre-owned, and review our used SUV shopping tips, before stopping by the Royal Automotive Group dealership near you. We offer a wide variety of used vehicle specials, which include some of the best deals you'll find anywhere in the Oro Valley and Green Valley area. We also offer a simple used car buying checklist that anyone can take advantage of today!
Explore our used vehicle inventory, and if you'd like to find an affordable way to upgrade to a new car, check out our Royal Upgrade vehicle exchange program. While you're at it, why not see if there's a used Cadillac that's right for you!
Please feel free to contact us if you have any questions. If you're still doing research, find out how to reset your oil change light at home!
More from Royal Automotive Group
Whether you're hoping to buy new or used, you have every reason to be excited about the Kia SUV lineup. Get to know each of your options by reading on and start to determine which model is right for you. Then, come visit your local Royal Automotive Group dealership and test drive your favorite models today! Explore…

Kia is known for packing tons of standard features into their affordable, reliable vehicles, and the 2019 Kia Optima is certainly no exception to the rule. So, for a starting price of $22,990 MSRP, what can you expect from the Kia Optima interior? Just for starters, you'll receive the Kia UVO infotainment system, spacious, supportive…

Choosing to buy a used SUV is a great choice for Oro Valley area drivers. You get all of the capability, versatile cabin space, and safety you expect from an SUV at a low used car price. Here at Royal Automotive Group we carry a fine selection of used SUVs from a wide variety of automakers, all in…