Bad Credit Car Loan Dealership in Oro Valley, AZ
Royal Used Car Outlet is a valued new and used dealer located in Tucson, AZ. For residents near the Oro Valley, AZ, area, the dealer provides a variety of auto services as well as quality products and exceptional customer service every day of every week! If you're interested in purchasing a car with bad credit or would like to discuss any other auto financing needs, the Finance Center on site is here to help.
Customers can also benefit from the repairs and maintenance services offered at the reliable Service Center. Whatever your situation, Royal Used Car Outlet can help with an efficiency that is unmatched!
How Royal Automotive Group Can Help You Get Easily Approved
Royal Used Car Outlet has an efficient Finance Center on site that provides all of the necessary auto financing services to residents near the Oro Valley, AZ, area. The Finance Center is equipped with a team of experts who are trained to handle any need you might have and do it in the most quick and easy way.
Customers, even bad credit customers, can get easily approved here at Royal Used Car Outlet. Visit the Finance Center on site today, or schedule an appointment for a later date to discuss your situation and get started with the approval process!
SEARCH OUR NEW & USED INVENTORY
How To Buy A Car With Bad Credit
Purchasing a new or used car with bad credit can be a complicated and stressful process. With the help of the team of financing experts at Royal Used Car Outlet's Finance Center, the car-buying experience gets a whole lot easier! And with a few tips and tricks to keep in mind as a bad credit customer, you'll be on your way to buying that dream car sooner than you think.
First, it's important to remember that you should work hard to improve your credit score before going car shopping. There are many ways to improve your score, including by avoiding additional bad credit items along the way. Customers can also make a bigger down payment or even consider pre-approval—both are great options for customers with bad credit.
Check your credit
Know what you can pay
Get pre-approved
Work with a bad credit car dealer
Make a bigger down payment
Check current interest rates
OUR CREDIT EXPERTS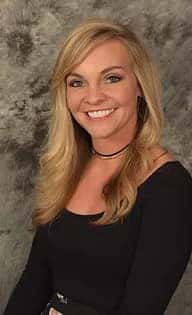 Jennifer Hurley
Credit Specialist
Jennifer is a graduate of Northern Arizona University. Since joining Royal Automotive Group in 2012, Jennifer has helped over 8,000 people get into a new automotive loan. She specializes in helping credit challenged customers. She looks forward to working with you to find a loan that works for you financially but can also help build up your credit. "I have seen many families come to us with a challenging financial situation and a strong need for a vehicle. We can usually help them get that needed vehicle and through our guidance, actually improve their credit score." I look forward to meeting you and listening to your specific needs, then working to get you Royal Approved!