What is the Difference Between Used and Certified Pre-Owned?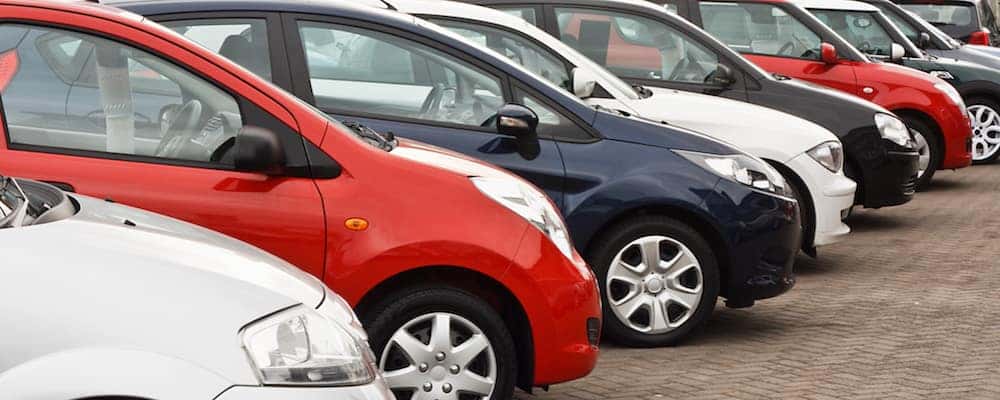 If you're considering buying used, you may be wondering, "What's the difference between used and Certified Pre-Owned?" Learn more about CPO vs.used before you choose your next car, SUV, van, or truck.
Used Cars
Used cars have been previously owned and therefore have some age and mileage. Additionally, they don't always offer the features and technologies found on newer models, such as touch screens and ambient lighting. We offer our customers a wide pre-owned inventory, which includes used cars priced under $10K.
Buying used can be a great option especially now that vehicles can last well over 100,000 miles with the proper care. If you're leaning toward a used car, keep the following tips in mind:
Don't take any car at face value. Be sure to inspect a used car and take it for a test drive, so you can feel confident it's worth its price tag.
Ask questions! Learn as much as you can about the history of the car, and don't hesitate to bring up any issues with performance or condition.
Again, some vehicles can last hundreds of thousands of miles with routine maintenance. Just make sure the services are documented.
Certified Pre-Owned Cars
Certified Pre-Owned is the gold standard for used-car buying. Every manufacturer has their own CPO program that outlines the requirements a used car must meet to become "certified." Typically, these include:
Model is less than five years old
Fewer than 80,000 miles on the odometer, sometimes up to 100,000 miles
Model has been inspected by a certified technician using an authorized checklist
In addition, CPO vehicles usually come with an extended warranty that provides further protections. For this reason, they're more expensive than your average used cars but still more cost-effective than brand-new cars. If you like the idea of having a like-new car for a used-car price, choose a certified pre-owned vehicle.
Explore Used & CPO Cars at Royal Automotive Group!
Now that you've compared CPO vs. used cars, explore your options at Royal Automotive Group. Check out our used SUV shopping tips, read some used SUV reviews, and find out what good mileage is for a used car, then take a moment to browse our pre-owned vehicle specials or used Nissan models. Once you've chosen the used car, truck, or SUV that best suits your needs, please contact us to schedule your test drive at one of our locations in Tucson, AZ. We proudly serve Oro Valley and Green Valley and all cities in-between!
Royal Automotive Group Used Vehicle Specials
More from Royal Automotive Group
Kia is known for packing tons of standard features into their affordable, reliable vehicles, and the 2019 Kia Optima is certainly no exception to the rule. So, for a starting price of $22,990 MSRP, what can you expect from the Kia Optima interior? Just for starters, you'll receive the Kia UVO infotainment system, spacious, supportive…

Choosing to buy a used SUV is a great choice for Oro Valley area drivers. You get all of the capability, versatile cabin space, and safety you expect from an SUV at a low used car price. Here at Royal Automotive Group we carry a fine selection of used SUVs from a wide variety of automakers, all in…

For many Oro Valley area drivers, a used SUV is a perfect choice, because it offers versatility, generous cabin space, and rugged capability, at an affordable price. At your local Royal Automotive Group dealerships, you'll find a terrific selection of used SUVs from a wide variety of automakers such as Buick, Chevrolet, Ford, GMC, Kia, Lexus, and more….