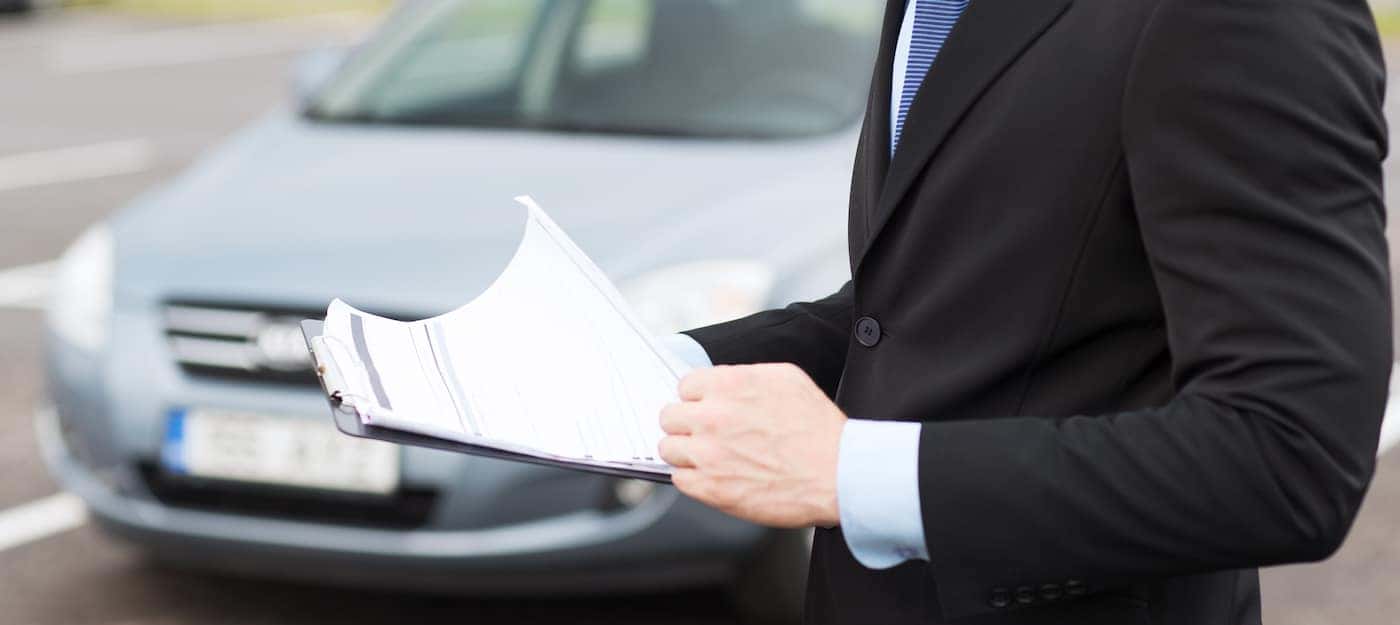 Have you ever wondered about what to look for when buying a used car? Whether this is your first time exploring ownership, or you've been burned by a private seller in the past, you can count on the team at Royal Automotive Group to point you in the right direction. Take advantage of our used car buying checklist and start an adventure you'll never forget, today!
Used Car Buying Checklist: Finding the Right Model
Understand Your Needs.

If you start to feel unsatisfied after a few months, it might be because you weren't sure what you were looking for in the first place. Make a list of your main priorities before you narrow down your search.

Find Reliable Models.

Finding the perfect used car doesn't have to feel like a guessing game, and a little research can go a long way. After you've chosen the segment you'd like to explore, you'll want to make a list of the most well-reviewed models in the class.

Compare Available Generations.

Then, go even further by researching any recalls, redesigns, and refreshes which have impacted your top choices. Perhaps the 2015 version was affected by a part error, but it was fixed in 2016. If a model received a major redesign, you'll want to be aware of any changes which took place.

Search Local Inventories

Now you've reached the point where you can start to look for the perfect used car. Browse local inventories to find the best prices on the best models, and remember: the Royal Automotive Group hosts an extensive selection with options from many of our Tucson neighbors' favorite makes!
Used Car Buying Checklist: Before You Get Behind the Wheel
So, you think you've found the perfect used car. Before you sign any paperwork, and before you ever get into the cabin, you'll want to ask a few questions. Here's what to look for when buying a used car:
Does the used vehicle have good mileage? 

Although certified pre-owned models can often be found with less than 100,000 miles on the odometer, the truth is that today's used vehicles are lasting longer than ever. Still, service and repair costs tend to increase with a vehicle's mileage.
Was the vehicle well-maintained? 

A model that received all of its necessary service checks on time is almost always a smarter investment than the vehicle with a spotty history. A few missed tire rotations might not seem like a big deal, but in fact, service is one of the most important predictors of long-term performance.
How did the previous owner drive?

Although you can't get these answers from an instrumentation panel, you should always ask about the number of previous owners, and their habits. Did they usually drive in the city, do a lot of towing, or spend time off-road? Even climate can have an impact on how a vehicle stands the test of time.
What to Look for When Test Driving a Used Car
You've found a model that passes all of your tests. Now it's time to get behind the wheel. When you drive with the Royal Automotive Group, you know that every model on our lot has been inspected for quality. We offer manufacturer-certified vehicles, and we offer  Royal Certified Pre-Owned vehicles so more of our neighbors can move forward with confidence.
Knowing what to look for when test driving a car is the best way to build confidence in your purchase, especially if you're planning to buy from a private seller out in Green Valley, or elsewhere.
Don't just look: Listen!

Unless you're an expert, you might not notice that anything's wrong when you open up the hood and take a look at the engine. However, there's a good chance that, when something's amiss, you'll hear it when you head out on the highway.
Acceleration and Handling

Satisfying acceleration can make your Tucson drives more enjoyable. However, if you're having trouble getting up to speed, it may be that a troublesome transmission is to blame.
Does the vehicle pull to one side or the other when you're cruising? Does it have trouble making turns in one direction or the other? Although a simple tire alignment might solve the issue, the problem may run deeper, so be careful. If there's significant, uneven wear on the tires, this might also be a cause for alarm.
How Does It Feel?

Ultimately, there has to be a subjective component in your search for the perfect used car. Is it easy to get into the driver's seat? Do you have to strain to get the view you want?
Driver visibility and driver comfort can help you stay more attentive at the wheel, and you should never choose a car that puts you at a disadvantage.
Reasons to Buy Used with the Royal Automotive Group
You now know what to look for when buying a used car, but in truth, you don't have to go it alone! When you drive with the Royal Automotive Group, you'll receive honest, upfront service and pricing that you can trust, and you'll deal with one non-commissioned individual salesperson for the entirety of the purchasing process.
Of course, these are just a few of the reasons that drivers count on the Royal Automotive Group. We also offer a 72-hour Buy Back Guarantee, and Warranty Forever coverage on almost all of our pre-owned vehicles! So, even if you're not sure of exactly what to look for when buying a used car, you can always drive with confidence when you come to us.
What Is Warranty Forever?
When you buy a used car from  Royal Automotive Group, you can purchase with confidence since most of our used cars come with Warranty Forever. With Warranty Forever, you never have to pay for repairs for the most expensive components of your vehicle ever again. Warranty Forever is a lifetime powertrain warranty, which pays 100% of covered parts and labor costs, anywhere in the United States, for as long as you own your vehicle. With this superior coverage, you will have true peace-of-mind throughout your ownership experience.
That's right: with Warranty Forever powertrain protection, you'll be covered for unlimited miles, with no time limit, no matter where your adventures take you. To find out if Warranty Forever is included with your chosen vehicle, call us at 520-881-4550 or visit one of our showrooms today.
Start Your New Adventure Today!
Choosing a used vehicle doesn't have to mean settling for second best. When you know what to look for in a used car or SUV, you'll drive home with a smile on your face, and a feeling of true satisfaction.
Don't just take our word for it. Explore our selection of used and certified pre-owned models today, and check out a few of our customer reviews to find out what your neighbors have experienced in the past! Then, schedule a test drive that you'll never forget.